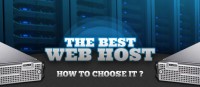 Posted on 28 January 2019 by Hostmara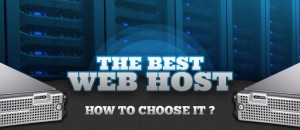 Have you ever heard about best hosting in Malaysia or see your business tagline become so often, well-known, and familiar in your society? Or you have huge, and prestige business but no one knows. If you can not solve these problem we can conclude that your business sector is in danger.
Why We Have to Use Best Hosting in Malaysia?
Because business is about larger range, well-known, and high profit. You can get larger range, to be more well-known, and absolutely will have higher profit from your business. One of the most effective ways to get all those fortune is by using website through the internet.
So when you make website and intend for other people around you and even around the world to see it especially for business thing, you need to post it with web hosting service. Web hosting services will help you for maintaining and storing your business database.
So to get the best service you should use the best also, hostmara.com is the best hosting in Malaysia. We provide the best features for the best profit in business.
Affordable for all class of business, only by RM 60/year until RM 320/year, we provided 4 kinds of webhosting service for RM 60/year with 5GB storage , RM 100/year with 10GB storage, RM 180/year with 20GB storage, and RM 320/year with 50GB.
Best Hosting in Malaysia Purpose
You can choose it according to your business, we available for small, medium, company business needed, and even personal blog and organization.
Run your business by rely on the best hosting in Malaysia will make you easy to control and always develop your business range, as we know that for now who does not know bout the internet and its features.
As the best hosting in Malaysia, we will show you quick performances that can be seen by your website activation which is only need 15 minutes after payment and confirmation.
Hostmara Cloud Web Hosting Performance
Without ignoring other important features to support your website run well, we have provided unlimited domain name so you can use whatever domain name you want according to your interest.
Such as the most important thing in website hosting is about the high speed connection, hostmara.com also offer you cheap hosting server Malaysia with awesome unlimited features and huge bandwith.
Unlimited email account and huge database storage support by professional engineering services will statisfy you, and cover all your business needed.
Email notification for your iPhone and Android gadget are also available to make your business reached anytime and anywhere.
Recommended Cloud Hosting Provider in Malaysia
If you have ever had webhosting before and intend to move to other better and even the best webhosting provider like us, hostmara.com as the best hosting in Malaysia will help you to restore your previous business data for save and free. So do not hesitate to use our service, we always look forward for your demand.
You can easily contact us by open hostmara.com using whatsapp account +601135223996 or contact by email cs@hostmara.com, line, and even Livechat. Our professional, friendly, trusted, and customer service will always guide you for along 24 hours in 7 days.
Hostmara.com is the best choice for your business companion, we provide the best for the best result.